April 18, 2022 08:00 a.m. ET
By Rick Ferry and Ken Epstein
Consumer satisfaction has become the focal point of today's healthcare marketplace as a way to encourage payers to compete based on quality. As a result, member experience has become the most significant contributor to Star Ratings for Medicare Advantage (MA) and Medicare Part D prescription drug plans. It makes up around 57% of each health plan's overall score.¹ Health plans that have a member-centric ecosystem with empathy, compassion, and data at its core are better positioned to successfully champion these measures in their organization.
In an era of evolving consumer expectations, improving member satisfaction can be challenging. Today's beneficiaries are drastically different from their health care traditionalist counterparts and require more digital solutions that prioritize speed of delivery, flexibility, and personalization. However, defining the right ratio of technology-based communication systems and traditional voice-to-voice interactions is a delicate balance. Humanizing each touchpoint by leveraging data and analytics to uncover unique behavioral drivers ensures members have an experience defined by how they want to be engaged.
To effectively meet members' expectations that are borne out of today's changing environment, health plans are turning to innovative companies that possess the infrastructure and capability to launch omnichannel solutions that drive better results and improve the member journey."
Ken Epstein, Co-President of NationsCX
At NationsBenefits®, we take pride in our unwavering commitment to providing premier service. Over the years we've become known as a member experience company rather than simply a third-party supplemental benefits administrator. From this philosophy, our NationsCX branch was borne. Through research and development, we've found that members expect highly individualized engagement that is seamless and consistent across all touchpoints. By engaging with members on their terms—through the channels they prefer—we're able to assemble member journey maps filled with actionable insights that can be leveraged to drive member experiences, outcomes, satisfaction, and Star Ratings.
We believe our success in providing a world-class experience is largely due to our valued employees and our CX solutions that optimize interactions, increase engagement, and boost utilization. Contact center agents who approach customers in a transactional manner tend to make them feel disengaged from the health plan's brand. Mindful of this challenge, we developed training programs that ensure each of our representatives are highly empathetic, compassionate, and knowledgeable while also being fluent in every aspect of our health plan partners' benefit offerings. The result of this additional preparation (led by internal coaches and supervisors trained in Star Ratings), allows for continuous progression and improvement in expertise, accuracy, and member experience, as well as employee continuity and longevity.
At NationsCX, our tailored, holistic, and outcomes-focused approach enables our health plan partners to be more productive, efficient, and aligned for success. Our innovative solutions, paired with talent and technology, help build meaningful relationships with their members, leading to brand loyalty and improved business outcomes."
Rick Ferry, Co-President of NationsCX
In our experience, employees who are satisfied and happy with their employer are more motivated to deliver exceptional customer service and support with enthusiasm. As we continue to drive extremely high member satisfaction, our current health plan partners have asked us to manage more of their member engagement because we possess the best combination of:
Experience and capacity in the healthcare industry
Turnkey end-to-end member lifecycles
Diverse and inclusive company culture
Outcomes-focused education and training
Reporting and analytics for year-over-year planning
Now that Star Ratings is largely focused on perception-based measurements, taking member experience to the next level is fundamental for enabling growth and retention. Organizations that put empathy and genuine human connection—along with digitalization—at the forefront will excel at making their member experience more efficient and effective.
To learn how our unique, holistic, and turnkey approach spurs the kind of innovative solutions necessary to better align your business for growth, call 877-204-1555.
Source:1 Centers for Medicare & Medicaid Services2 Health Payer Intelligence

NationsCX provides innovative customer experience (CX) solutions to support health plan partners in driving better results. Our tailored, holistic, and outcomes-focused approach allows health plan partners to be more productive, efficient, and aligned for success. We enable health plans to build meaningful relationships with their members through innovative solutions, talent, and technology, which leads to improved business outcomes for our clients.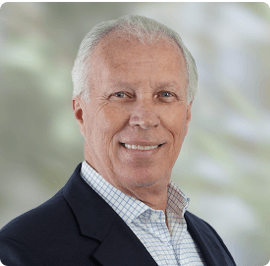 Rick Ferry
Co-President of NationsCX
Mr. Ferry is an executive leader with 35 years of experience in corporate growth through new client acquisition. Prior to joining NationsBenefits, he was the CEO and Co-Founder of C3, a global BPO company. Prior to C3, he served as CEO of Aegis U.S., a multinational BPO company.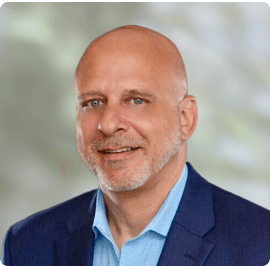 Ken Epstein
Co-President of NationsCX
Mr. Epstein has more than 25 years of experience developing client relationships in the BPO industry across the Americas, Europe, Africa, and Asia. Prior to joining NationsBenefits, he was the Executive Vice President of Sales and Marketing and Co-Founder of C3. Prior to joining C3, he served as Senior Vice President of Sales and Marketing at Aegis U.S.
Contacts
Kal Gajraj
954-678-4253
Email
April 18, 2022 08:00 a.m. ET
By Rick Ferry and Ken Epstein